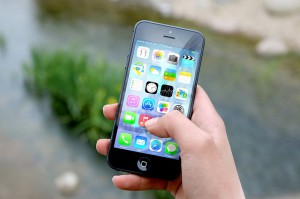 Since eMail became the world's first App, before we even knew what that was, people have been trying to figure out how to go about Killer App? Can you do it on demand? The answer is yes, but in order to do so, you've got to understand exactly what what its constituent parts are, and how and why they hang together they way they do to create the framework of what will become your Killer App.
To do that, we'll deconstruct eMail, given that it was the very first App, and see what it was about the service that made it so immediately successful.
Some components of this are obvious in the same way that the part of the iceberg that's sticking up out of the water is obvious. Other parts are less so, and are akin to the greater bulk of the iceberg you don't see, just beneath the surface of the ocean. We'll look at all of them to give you the complete picture.
It Must Meet A Real, Pressing Need
In the case of eMail, the need was obvious. Users needed the ability to communicate rapidly with one another, over distance. The tech was modeled after the good old fashioned letter, except instead of relying on carrier pigeons or the USPS to get the mail through, we began to rely on bits and bytes. Those of you who are old enough to remember the early days of the internet may also recall that, just like the USPS, internet providers used to charge postage for delivering eMail. You'd get some number (usually in the neighborhood of thirty) per month free, and each one after that was a quarter!
It Must Be Intuitive & Easy To Use
Pre-internet, people wrote letters. It was a process that everybody was familiar with. When eMail came about, it was easy to use because it adopted all the same conventions that old style letter writing adopted and people got it. They understood what it was all about, there was no learning curve, and nothing mysterious or baffling about the process. Compose my note, address it, send it off. Just like with the post office, only faster and more convenient. As we all know, it took off like a bullet.
It Must Make Life Better/Easier/More Convenient
Here again, eMail comes through with flying colors. Pre-email, written communication was mailed. It took patience. You wrote your letter, sent it, and waited a week for the reply. Email changed the game overnight. You wrote your email, sendtit, and waited a few minutes for the reply. The speed and efficiency were enormous.
What Your Killer App Doesn't Have To Be
Here's one thing it doesn't have to do or be; it doesn't have to be free. Naturally, if it's free, it will spread faster and gain a critical mass of acceptance more easily, but being free is by no means a requirement. Even if it is free, you can charge for add-on services later (delivery confirmation, encryption, etc), all of which has been done at various points during the life of email, and some of which continues to this day, depending on who you have your email account with.
Conceptualizing the creation of a killer app is easy. The hard part comes in the execution. We can be sure of one thing though; right now, some geeky kid is working on an App which will change all of our lives. Partner up with that kid, and you stand to make a whole lot of money.